Εταιρικό Προφίλ
OPTOYA NEW VISION SA operates in the optical field with great experience of more than 30 years in the ophthalmic lenses, instruments, devices, as well as optical frames and sunglasses, by representing well-known companies from abroad. It is the exclusive distributor of Carl Zeiss in the vision care sector in Greece. The headquarters are located in Kifisia, Athens, whereas a second office has opened in Thessaloniki.
Through professionalism, customer-centric approach and with goal to be differentiated from the competition, the company focuses its actions on the absolute satisfaction of customers' needs.
Η Φιλοσοφία μας
OPTOYA NEW VISION SA is a synonym for high quality and authenticity.
Our vision is to constantly improve in all of the productive and distributive stages.
Our core aim is to provide flawless products and services to our customers.
Αποκλειστικός Αντιπρόσωπος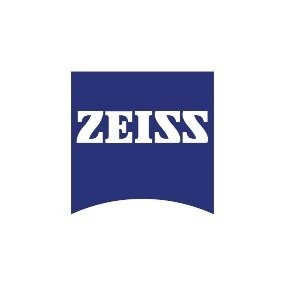 The ZEISS lens product portfolio offers a variety of different product solutions. No matter what vision problem wearers are facing, they can be sure to find the right offering for their needs within the ZEISS portfolio-regardless of whether they need thin lenses, light lenses, correction for special distances or special ZEISS has always the right product solution.
Διαβάστε περισσότερα...
Εγγραφείτε στο Newsletter μας
Μια ξεχωριστή συλλογή σκελετών ηλίου, με σύμβολο το «τυχερό γούρι» που πιστεύεται πως αντανακλά την αρνητική ενέργεια. Η συλλογή EVIL EYE περιλαμβάνει γυαλιά ηλίου ανώτερης ποιότητας, μοναδικών σχεδίων και χρωμάτων.
Μάθετε περισσότερα στην Evil Eye!
Δημιουργήστε τη δική σας σειρά σκελετών οράσεως και ηλίου. Σχέδια που «γράφουν» με χρώματα σε acetate και stainless steel . Το δικό σας ξεχωριστό brand name τυπώνεται στα μοντέλα της δικής σας επιλογής.
Μάθετε περισσότερα στην Evil Eye!
ZEISS
"
ZEISS
dispensing tools are designed to allow you to spend more time on what matters most- your patient- and to aid you in prescribing the best vision solution. When it comes to better vision for your patient, the outcome is the key. We know about your needs as an eye care professional in the 21st century and offer complete business solutions to support you in delivering the best vision care."
Διαβάστε περισσότερα...
WECO από την LUNEAU
H
WECO
αναγνωρίζεται για την καινοτομία, ποιότητα και αξιοπιστία στα συστήματα κοπής. Υψηλής τεχνολογίας οπτικά συστήματα με άνετη λειτουργία, ταχύτητα και εξαιρετική ακρίβεια.
Διαβάστε περισσότερα...
SHIN-NIPPON από την REXXAM
Οφθαλμολογικά συστήματα υψηλής τεχνολογίας και ποιότητας.
Εργονομικός σχεδιασμός, εύκολος και γρήγορος χειρισμός, σταθερότητα και αξιοπιστία.
Η εξαιρετική ακρίβεια μετρήσεων σε συνδυασμό με την άνεση λειτουργίας τους, καθιστά τα συστήματα της SHIN-NIPPON την απόλυτα ιδανική επιλογή σας.
Διαβάστε περισσότερα...