Vision Care
The ZEISS lens product portfolio offers a variety of different product solutions. No matter what vision problem wearers are facing, they can be sure to find the right offering for their needs within the ZEISS portfolio regardless of whether they need thin lenses, light lenses, or correction for special distances. ZEISS always has the right product solution.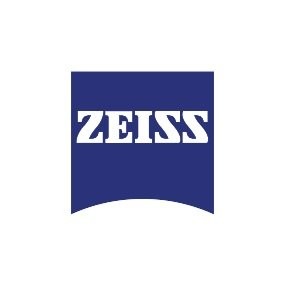 ZEISS Single Vision Lenses
Perfect for your first pair of glasses, glasses for children or standard everyday glasses. ZEISS single vision lenses are used for both long distance vision and reading – the two most common reasons people wear glasses for.
Find out more on Zeiss!
ZEISS Progressive Lenses
A lens design that is as sophisticated as it is comfortable: ZEISS progressive lenses give you the smoothest transition possible, making blurred images in the transitional zone a thing of the past.
Find out more on Zeiss!
ZEISS Office Lenses
ZEISS Office Lenses have been specially optimized for office and computer screen usage, making the average working day easier on your eyes. These lenses help you concentrate and work without tiring your eyes.
Find out more on Zeiss!
ZEISS Drive Safe Lenses
For excellent comfort and greater safety on the road. The DriveSafe Lenses give you better vision at night and strenuous weather conditions and protect your eyes from reflections making it easier for you to shift your viewing focus quickly and often.
Find out more on Zeiss!
ZEISS Digital Lenses
Centered around a modern lifestyle. ZEISS Digital Lenses provide your eyes with the comfort they need from blue light emanating from smartphones tablets and TVs. Your eyes will thank you for it.
Find out more on Zeiss!
ZEISS Sport Lenses
If you want to enjoy unimpaired vision when playing sports, then you need eyewear that meets your needs. ZEISS sunglass lenses for sports are light and durable, with a tint-intensity of over 80%, feature an optional coating for protection against dirt and scratches and are custom made for your eyes.
Find out more on Zeiss!
ZEISS Sunglass Lenses
Fashionable UV protection and extremely clear vision outdoors in the sun. The better your sunglasses meet your needs, the more comfortable they are to wear. Take our test to find out which sunglass lenses from ZEISS are best for you. There are three categories to choose from: Urban, Drive and Active.
Find out more on Zeiss!
ZEISS Energize Me Lenses
ZEISS EnergizeMe spectacle lenses are the first lenses to be specially designed for the needs of contact lens wearers. The complete spectacle lens solution features an innovative lens design tailored to the visual behavior of contact lens wearers with a technology and lens coating optimized for your needs in the digital world. Treat your eyes with the only lenses for contact lens wearers.
Find out more on Zeiss!
ZEISS Coatings
High quality lenses require high quality treatments: protection, add-ons or even fashionable extras. This is why ZEISS offers the leading-edge technology DuraVision® Platinum, the hardest-ever ZEISS coating. DuraVision® Premium coatings by ZEISS, Platinum and Silver, are characterized by outstanding anti-reflective properties and superior appearance.
Find out more on Zeiss!
ZEISS Mirror Lenses
The mirror range includes the series Standard, Super, Gradient, Flash and Multi-layer series for premium sun lenses, each one with a different layer deposition and light absorption creating a shiny, bright effect and a stylish look.
Find out more on Zeiss!
ZEISS Snow Goggles
Specially developed for alpine winter sports. ZEISS Snow Goggles effectively protect your eyes from the snow, rain and wind as well as UV-A and UV-B radiation in high mountain regions. Enjoy fashionable protection and great vision under all weather conditions.
Find out more on Zeiss!